Meet Thomasina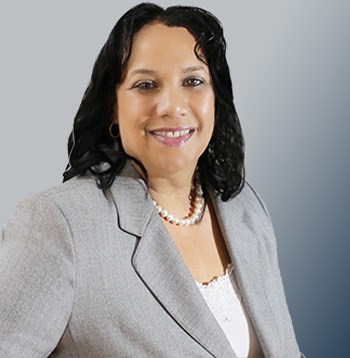 Thomasina Coates is an experienced leader who is committed to the community and ready for the job!
Thomasina Proctor Coates is a native of Charles County, born and raised having deep roots and ties to the county going back to Colonels and Generals. She is married and lives in White Plains, MD with her husband of 32 years. She has two daughters, and two granddaughters.

Thomasina attended Charles County public schools from preschool all the way to high school where she graduated from Maurice J. McDonough High School, Pomfret, MD. She went on to graduate with an Associate's of Art degree from College of Southern Maryland in Charles County. She obtained her Bachelors of Science degree in Information Technology from University of Maryland, University College. She also attended University of Maryland University College, obtaining her Masters of Science degree in Information Technology Management.

Thomasina has over 30 years in the Information Technology workforce, serving as an Information Technology Manager for the Federal government. She is an entrepreneur, following in the footsteps of her business savvy parents. Thomasina is the President/CEO of TTI Enterprise, LLC a successful minority, woman owned trucking company located in White Plains, MD and she also owns Coates Estates, LLC a real estate rental and property management company, also located in White Plains, MD.

Thomasina is a member of and serves on several local and regional boards across the Southern Maryland region (NAACP, African American Heritage Society and Women of Action) to name a few. She serves as the Chair of the Charles County Board of License Commission (Liquor Board). She serves as the Vice President for the Southern Maryland Minority Chamber, where she educates and advocates for small minority owned businesses in the tri-county region. Thomasina served as the Data Coordinator for Charles County, Obama for America (OFA) in 2012. She served as a member of the Waldorf Rotary Club. She volunteered for the Charles County Democratic Central Committee and was elected to the Charles
County Democratic Central Committee in 2014, currently serving as the Vice Chairwoman.

Aside from her work and leadership roles, Thomasina enjoys vacationing with her family, exploring the waters of the Potomac River and the Chesapeake Bay, and simply being Grandma.